Celebrate Christmas day with us!
This year we are open the day after Christmas Eve, December 25th. There is room here for those you didn't celebrate Christmas with on Christmas Eve. Regardless if it is the other half of the family, friends, mother-in-law and father-in-law – welcome to celebrate Christmas with us. We also know that Christmas Day is the big day internationally, so are you visiting Stockholm during the festive days or do you have relatives and friends that are visiting? Then you are welcome to celebrate with us at Gamla Riksarkivet.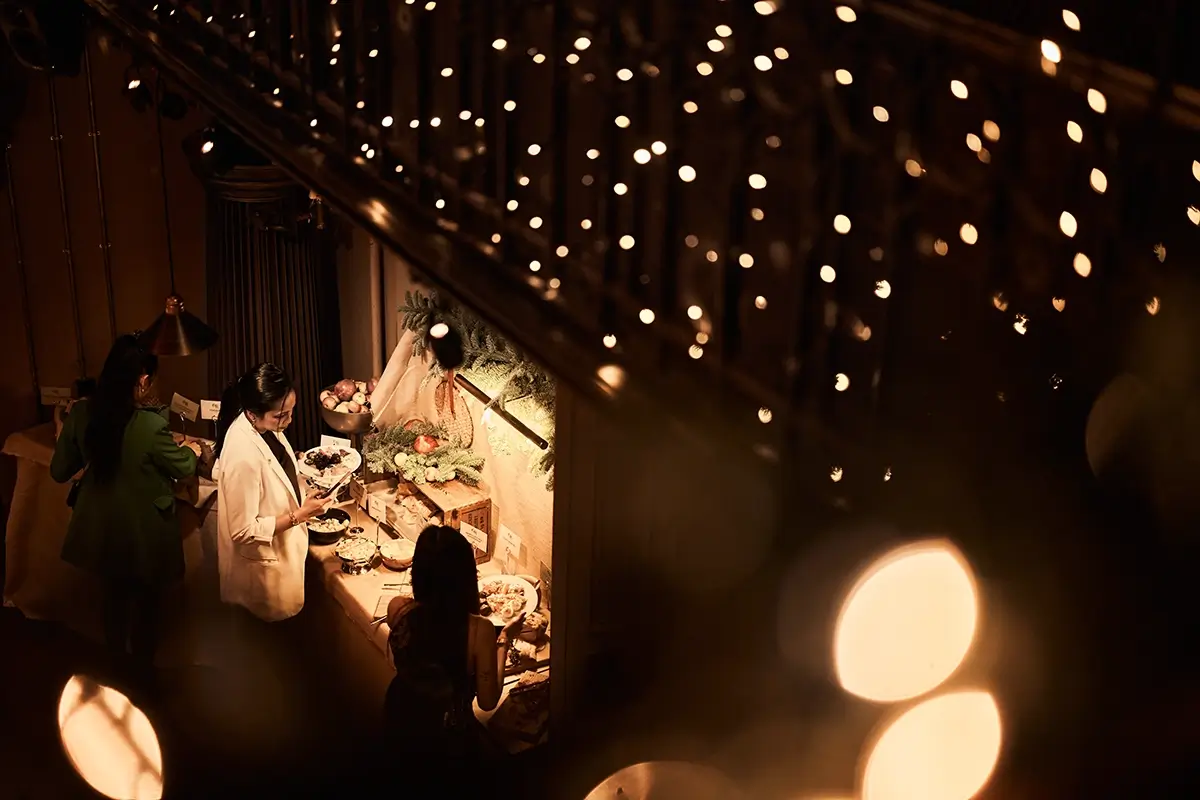 10 year anniversary signed Niklas Ekstedt
Gamla Riksarkivets'
Christmas feast
Welcome to this year's anniversary Christmas table at Gamla Riksarkivets with Niklas Esktedt! This year we are celebrating 10 years and to celebrate even more, we have transformed the Library into a cozy chambre separée where you can enjoy extra Christmas atmosphere. In addition, Santa comes to visit every weekend during the day in the movie theater to delight the little ones.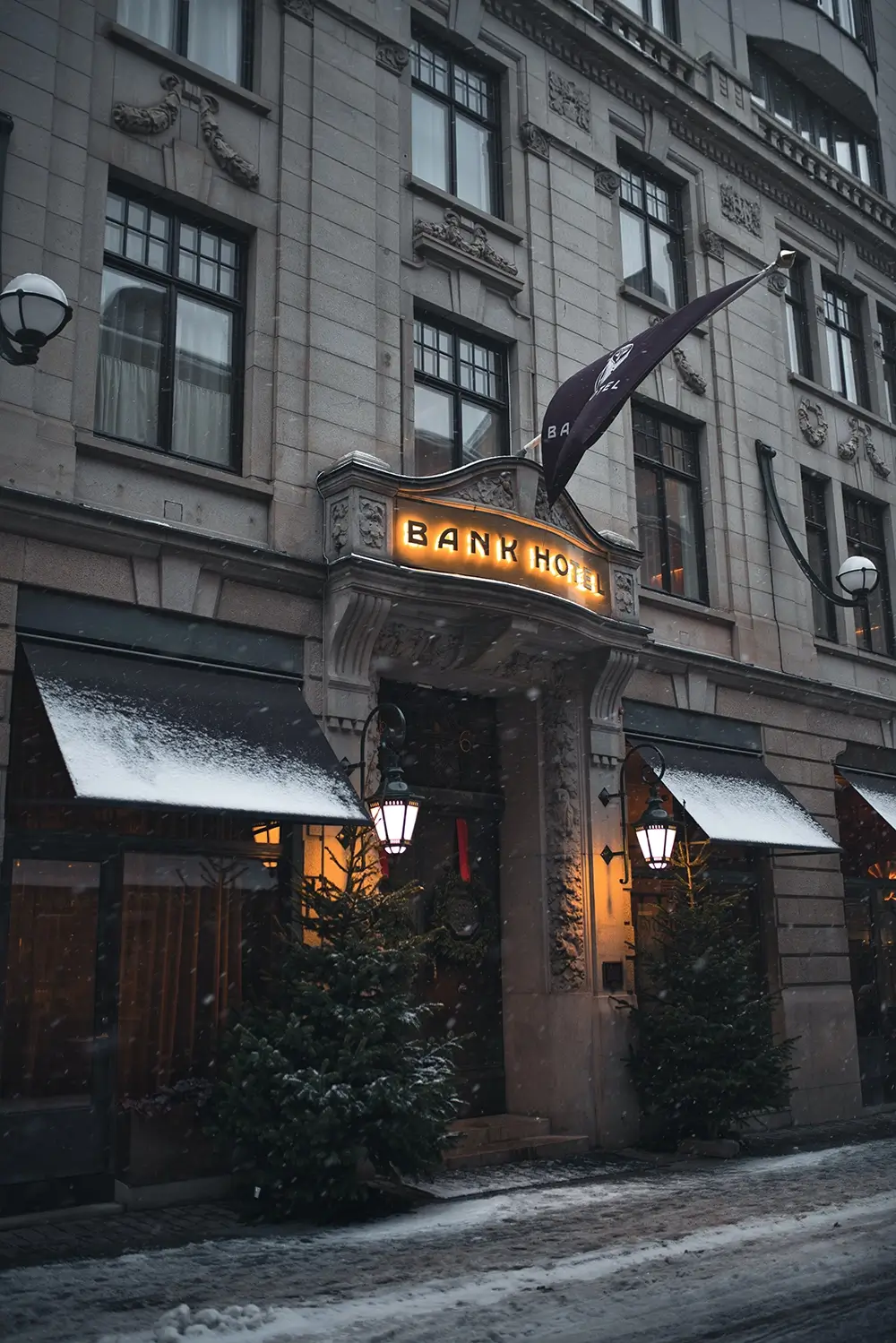 Bank hotel
Christmas at the Bank
Create memorable moments during Christmas in Stockholm. Book a longer stay at the Bank Hotel and be rewarded with favorable prices and a special Christmas gift. Experience festive decor, enchanting dining experiences and create everlasting memories with your loved ones.
Berns hotel
Stay & Dine Christmas
Enhance your Christmas experience with a night at the historic Berns Hotel. Let yourself be enchanted by the sparkling city atmosphere with a host of Christmas activities, from the enticing Christmas markets to the magical Christmas concerts.